A Little Bit About Myself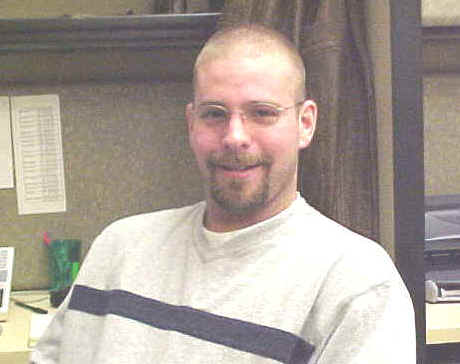 My name is Michael Doyon. I'm 23 years old. I recently graduated from Bridgewater State College. I received a bachelor's degree in Management and a concentration in Information Systems in May. Currently, I work full-time as an Information Systems help desk technician. I hope to someday become a CIO of a major corporation. In the meantime, I plan on learning all I can about computers and try to develop better web design/development skills.
My hobbies include mountain biking, road cycling, rollerblading, skiing, snowboarding, and computers. I have only been into cycling and mountain biking since the end of the summer 1999. The longest bike ride I have ever tried to this day is about 45 miles (I was extremely sore for the following few days).
Why I Am Doing The ALASKA AIDS RIDE 2001.
Many of the people I have spoken to about the ride are doing it because AIDS has, in some way, affected their lives. For some, it was a loved one that had developed AIDS. For others, it was friends with the same fate.
I am riding in honor of all those who have battled the deadly disease. I am riding in memory of all those who have succumbed to AIDS. Finally, I am riding for future generations of the world. It is my dream that someday, in my lifetime, a child will be able to ask me "What was AIDS?" For example, my generation was fortunate enough to escape the wrath of Polio. By riding, I would like future generations to escape the destruction and devastation felt by AIDS.
You may be asking yourself how one person can make a difference. The answer to that question is quite simple. With the help of others! I am asking you to support my efforts in making a difference. I am asking you to donate money towards my fundraising efforts. I am asking you to do one last thing. Will you please ask YOUR friends and family for me to donate as well? Please tell them about this website. Encourage them to support me as you will do.
Please, Help Me Help The World!!!
**You will need Adobe Acrobat to open donation form**
**To Download Adobe Acrobat, click here.**