The Riders Creed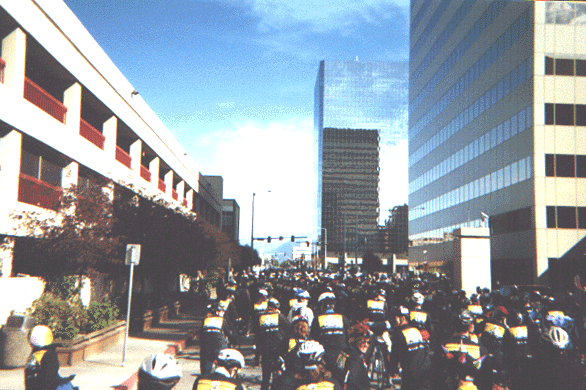 WE, THE RIDERS

in the Pallotta TeamWorks AIDS Vaccine Rides, in order to move, with all due swiftness and determination, to halt the devastation of a beautiful people; in order to lift, with all our strength, be it dramatic or humble, the spirit of a continent; in order to topple the odds, and stand victorious in the rubble; in order to rout the cynics, who are our enemy more than disease or dejection; in order to pull 34,000,000 HIV-infected women, children, and men from the unpredictable rapids of fate; in order to demonstrate the eagerness of ordinary people to subject themselves to extraordinary challenges, so that dramatic change might be effected – within as well as without; in order to dignify every life, no matter how hard for us to imagine, with our full attention; in order to remind the world that humankind is built on kindness, that to be wholly human we must be wholly kind; in order to appropriate the world of our childhood for the world of our children, to plant the seeds of our joy with every passing day, wherever we may pass, and to whomsoever may pass with us;

Do hereby commit to humbly form a community, 6,000 citizens strong, a militia of Might and Might Be, an army of Will and Will Be, to make AIDS history in the 2001 Pallotta TeamWorks AIDS Vaccine Rides, the boldest offensive ever mounted against the world's most relentless, equal-opportunity killer.

The above picture is taken from "http://www.crosswinds.net/~jsalchow/anchorage.htm", a website from a participant in last year's Alaska AIDS Vaccine Ride.. I do not believe that I am committing a copyright infringement. If I am or if you do not want your photograph on my site, please email me.